My experience with Salesforce and why I believe Salesforce is the ideal Customer Relationship Management (CRM) Solution.
Depending on your line of work, you may have a difficult time thinking of Customer Relationship Management technology as exciting or brilliant, but Salesforce is both and so much more.  I have had the pleasure of completing several Salesforce implementations, and while many different solutions exist I have yet to find anything that compares.
Flexibility and Scalability – Salesforce is a single platform that meets the needs of all sorts of businesses.  Traditional sales teams with prospects and customers and non-profit organizations managing membership lists and donors can all use Salesforce to manage and report on their most valued assets – folks they have relationships with.  Salesforce can be implemented quickly with minimal customization if customer tracking is the primary objective and can be tailored over time to meet the changing demands of growing organizations.
Training and Support – the intuitive user interface makes learning how to use Salesforce a snap, while some of the more advanced reporting features take a bit more practice, basic navigation and data entry require little to no training.  An extensive library of training resources is available online at salesforce.com and third-party training resources are accessible with a quick google search and most are free.  Salesforce is also excellent when it comes to support.  User and administrator forums and communities exist for the purpose of problem-solving and knowledge-sharing.  For smaller organizations, Salesforce is relatively simple to maintain and Salesforce administrators can be used on an ad-hoc or project basis to implement and expand the application without having to invest in an in-house resource.
Integrations and Ad-ons – The Salesforce App Exchange offers up all sorts of solutions that integrate seamlessly with your Salesforce system.  Conga, Docusign, Ebsta, MailChimp, and LinkPoint Connect to name just a fraction can be added and activated quickly to connect Salesforce with other solutions you're already using.  The platform can also accommodate integrations with other systems, several organizations exist for the specific purpose of developing these integration tools.  I recently completed a Salesforce integration with QuickBooks to achieve seamless invoice generation and account reconciliation.
Affordability – I've found Salesforce to be exceedingly willing to work with businesses to create a pricing model that works.  The non-profit starter pack (NPSP) is available to non-profit organizations at no cost which is a testament to the mission and vision of Salesforce as an organization committed to solving problems AND doing good in the world.  From a business development perspective, if your company isn't using any CRM application you should explore the cost of not being able to track leads and prospects, mass email customers, and generate reports about sales and customer account profiles.
Here are some examples of common business development reports I've built for clients:
MTD/YTD sales

by representative
by product
by lead source

Average deal value
Sales cycle time

by representative
by product
average, in days

Customer rescission rate with reason details
Pipeline reporting

by representative
by product
by lead source

Lead activity
Account management activity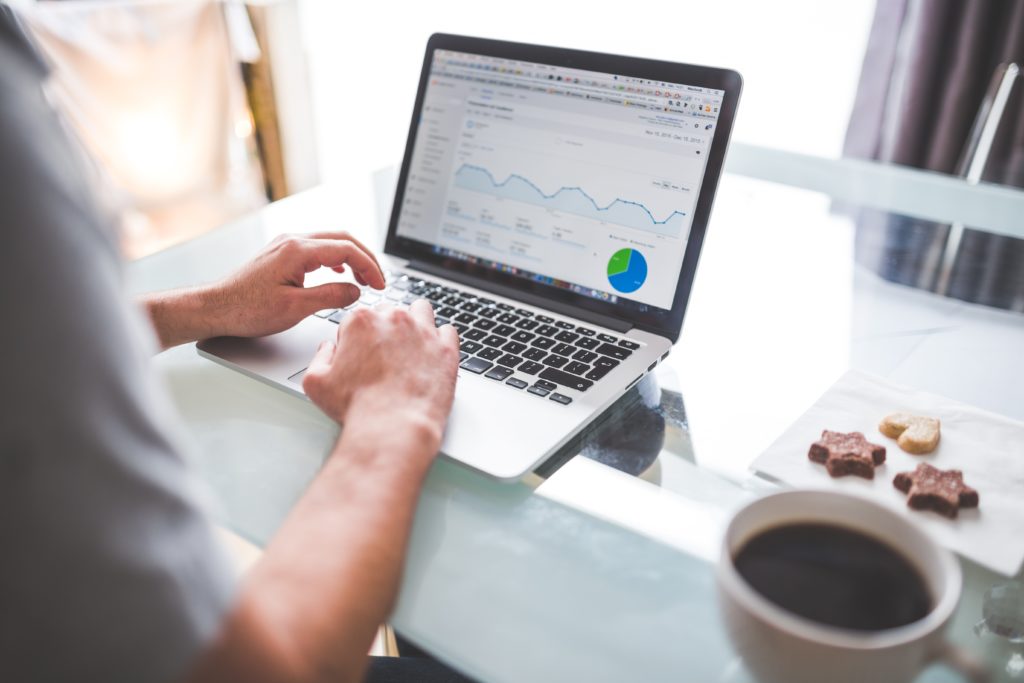 With Salesforce, the opportunities (pun intended) are endless.  I recently started using the marketing automation tool Pardot to create a variety of campaigns to nurture prospective customers, keep current customers engaged, and generate new leads using elegant email templates that can be easily branded.  Pardot gives smaller teams the ability to reach more prospects and customers without investing a lot of time and effort.
As an example, I created a simple drip campaign in Pardot set to run over a three-month period in less than 2 hours.  Without a tool like Pardot, it would have taken much longer to create the email content and images, create distribution lists, schedule the content to be sent, and so on.  With Pardot I get to set it up and let it run.  I will be alerted when recipients open emails or click on embedded links and a scoring system shows me which prospects and customers were most engaged.  If you don't have marketing and lead gen resources in house, or if you need to optimize your marketing and lead gen strategies, Pardot is worthy of your consideration.
I should mention I'm not a Salesforce sales agent, nor do I receive any compensation from Salesforce, I'm just a Salesforce fanatic.  I'd love to hear what your Salesforce experience has been and I'm always happy to share my experience with you and your team.